On November 4th 2016, Google destroyed most features of Panoramio, a photo sharing website and community of which I've been a member since 2007. Today, only our photos remain, on borrowed time until the full closure of Panoramio in November 2017.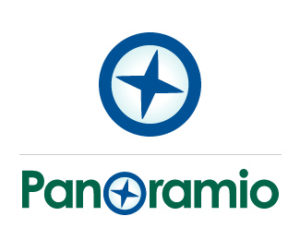 Within seconds, Panoramio's 4 million users lost their tags, statistics, comments and above all geo-tags. I don't really care for comments and stats, but I do for tags and geo-tags which I manually added to each photo, at the cost of tens of hours of work for a total of 1204 pictures.
A message in English only informed users that Panoramio was about to close, but assured that we would be able to export our data during a full year until November 4th 2017 if we don't want them automatically copied to another Google product : « If you choose, you can also export all your data and take it somewhere else. » and « Although you'll no longer be able to create new accounts, upload your photos, comment or like other content in Panoramio after November 4, 2016, you'll still have access to your photos and be able to export your data until November 2017. »
This promise has not been kept : except the photos themselves, our data has indeed been stolen by Google, and our work too. Lots of messages have been posted on the Forum by angry and/or desperate users, but these were not enough to trigger any reaction from Google…
They could have provided us with a backup solution that allows recovery of tags, stats and geo-data, yet they didn't bother.
They could have issued comprehensive information about the changes that would happen on November 4th, in most common languages, but they just published an incomplete page in English.
They could help us with the transition to Google Maps or whatever, by listening to our comments and answering our questions on a dedicated forum thread, but instead they chose to deactivate the "report feedback" button days (weeks ? months ?) before November 4th and to keep silent. Yet I saw a post on a Google forum (don't remember which one) where a Google moderator wrote how much they "liked the Panoramio community" – just lies, lies, lies…
After all these years, they could have understood who we are and how much we love the planet, nature wonders, journeys, true people, beautiful lights… and true life. But at Google, they just don't care for anything else than collecting Big Data, trying to control every aspect of our lives and making loads of money, so they came to us with their ridiculous Local Guides rubbish, convinced that we would volunteer and post stupid ad pics of businesses for which WE DON'T CARE AT ALL.
They could have developed a photo-sharing solution with Panoramio-like facilities, as they advertised in favour of Google Maps. But GM is not worth a tenth of what Panoramio was, and the geo-location of automatically transferred photos is totally inaccurate because they are attached to the nearest POI, not to their real location.
The users of Panoramio contributed to the success of Google : they enriched Google Maps and Google Earth with millions of quality pictures of this world (75 billion views in total). But Google only show absolute contempt to us and our careful work, not even answering a single word ! Remember their "Don't be evil" motto ?
I won't stay with such insane people and when all my data will be manually recovered through WaybackMachine, I'll be uploading my photos in WordPress only and nowhere else !