Act
Calculate your ecological footprint to start changing the world :
WWF Footprint Calculator
Ask Swiss National Bank and pension funds to divest from oil, gas and coal : Climate Alliance Switzerland
Express your own opinion together with millions of citizens of the world :
Avaaz – The World in Action
Support international actions and campaigns in favour of the environment : Greenpeace
Gather once a month and ride through the city to reclaim the streets in favour of sustainable mobility : Critical Mass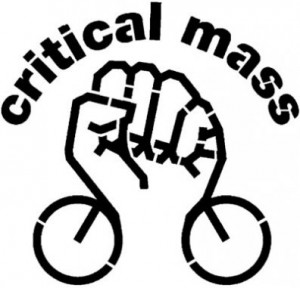 Films
A few films to make it clear that it's time to change our way of life…
Disobedience, The rise of the global fossil fuel resistance (2016)
Overconsumption (excerpts from the movie Samsara, 2012)
Journey to Midway (ongoing project) – watch the beautiful trailer
GasLand (2010) – watch excerpts or full movie
The Age of Stupid (2009)
Home (2009)
The world according to Monsanto (2008)
Une vérité qui dérange (An inconvenient truth, 2006, in French)
… and some more, just for pleasure :
Danny MacAskill – Way back home (2010)
Danny MacAskill – Epecuén (2014)
Danny MacAskill – The Ridge (2014)
Sylvain Tesson – 6 months in a wooden cabin at the Baïkal  (2011, in French)
Revolution murdered, in Burkina Faso :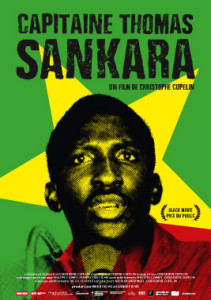 Capitaine Thomas Sankara (2012-2014),
a film by Christophe Cupelin
Critical information websites
350.org : global climate movement. Their online campaigns, grassroots organizing, and mass public actions are coordinated by a global network active in over 188 countries.
World Carfree Network : the hub of the global carfree movement. Worldcarfree.net is a clearinghouse of information from around the world on how to revitalise our towns and cities and create a sustainable future.
Books
Must-read texts to disalienate oneself and live the best of life.
ABBEY Edward, Desert Solitaire: A Season in the Wilderness, 1968
ABBEY Edward, The Monkey Wrench Gang, 1975
BASS Rick, The book of Yaak, 1997
BOUVIER Nicolas, Journal d'Aran et d'autres lieux, 1990 (in French)
BOUVIER Nicolas, Le poisson-scorpion, 1981 (In French)
BOUVIER Nicolas, The Japanese Chronicles, 1990
BOUVIER Nicolas, The Way of the World, 1963
HARRISON Jim, Dalva, 1987
HARRISON Jim, A Good Day to Die, 1973
KRAKAUER Jon, Into the wild, 1996
LAME DEER John Fire & ERDOES Richard, Lame Deer, Seeker of Visions, 1972
MATTHIESSEN Peter, The Snow Leopard, 1978
TESSON Sylvain, Consolations of the Forest : Alone in a Cabin on the Siberian Taiga, 2013
Music
Not forgetting some music notes for the road…
Astor Piazzolla & Amelita Baltar – El gordo triste
Astor Piazzolla & Amelita Baltar – Nina
Bob Marley – Exodus
Dog Faced Hermans – Bella Ciao
Dominique A – Antonia
Dominique A – L'horizon
Dominique A – La mémoire neuve
Dominique A – Nanortalik
Grinderman (Nick Cave) – Electric Alice
Grinderman (Nick Cave) – (I Don't Need You To) Set Me Free
Grinderman (Nick Cave) – Love Bomb
Grinderman (Nick Cave) – Mickey Mouse & the Goodbye Man Live
Hanni El Khatib – Fuck it. You win. (just for the sound, the clip is ridiculous !)
King Champion Sounds (feat. GW Sok) – Different Drummer
Les Ogres de Barback – L'Arménienne (live)
Les Ogres de Barback – Monsieur perd ses copains
Les Ogres de Barback & Les Hurlements D'Léo – Salut à toi (live)
Mahmoud Ahmed – Ere Mela Mela
Matthieu Côte – Qu'est-ce qu'ils sont cons
Nick Cave & The Bad Seeds – Finishing Jubilee Street
Nick Cave & The Bad Seeds – From Her To Eternity (full album)
Nick Cave & The Bad Seeds – Let love in (full album)
Nick Cave & The Bad Seeds – Murder Ballads (full album)
Nick Cave & The Bad Seeds – Tender Prey (full album)
Nick Cave & The Bad Seeds – The Firstborn Is Dead (full album)
Nick Cave & The Bad Seeds – Tupelo
Nick Cave & The Bad Seeds – Water's Edge
Nick Cave & The Bad Seeds – We Real Cool
Nick Cave & The Bad Seeds – Your Funeral… My Trial (full album)
Noir Désir – Marlène
Noir Désir – Des armes
Noir Désir – Le fleuve
Noir Désir – Si rien ne bouge
Sun Kil Moon – Richard Ramirez Died Today of Natural Causes (Live)
The Ex – Frenzy
The Ex – House Carpenter
The Ex – The Art of Losing
The Ex – The State of Freedom
The Ex & Brass Unbound – Cold Weather (Live in Dublin, February 2010)
The Ex & Tom Cora – State of Shock
The Young Gods – Rue des tempêtes
The Young Gods – Gasoline Man
The Young Gods – L'Amourir
The Young Gods – Envoyé