For a map view of my bicycle routes in Switzerland, please follow this link. The routes are hereunder classified by alphabetical order.

Questions & answers about cycling in Switzerland : see here.
---
Aar Route ; easy journey from the confluence of the Aar and the Rhine rivers to the upper Aar valley in the Bernese Highland, following national cycle route number 8 (Suisse à vélo / Veloland Schweiz). Cycle paths and secondary roads. Total distance : 340 km / Total time : 19 hours / Total climb : 1700 m / Date of travel : April 2007.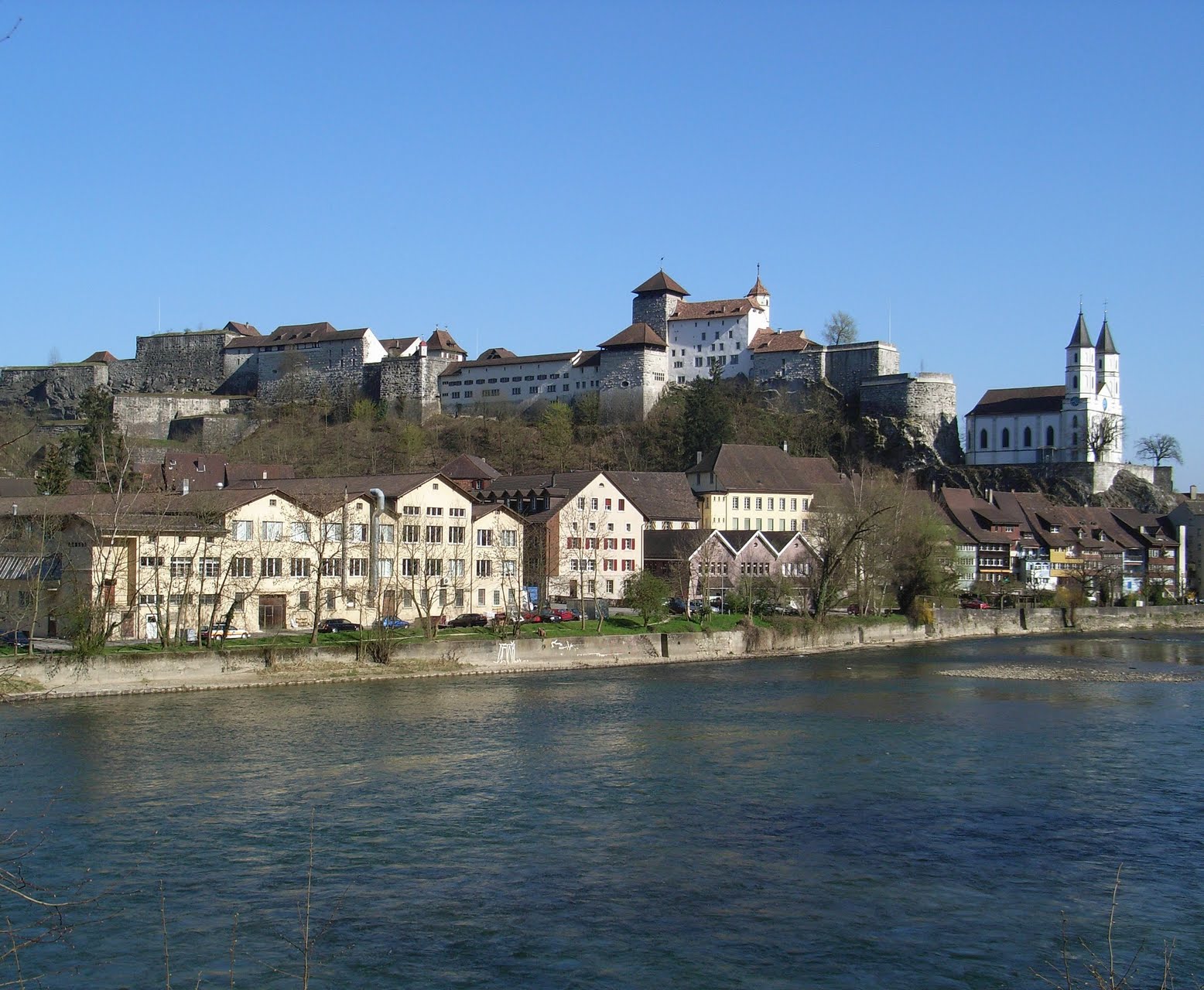 ---
Alpine Panorama Route ; from Ziegelbrücke (SG) to Fribourg, along one of the toughest national cycle routes (Suisse à vélo 4), with a variant via Klöntal and Pragelpass (Suworow Route, regional itinerary 83). This is a beautiful alpine journey, mostly on secondary roads, including a relaxing and picturesque passenger ferry crossing of Vierwaldstättersee, between Brunnen and Beckenried. Caution : the climb to Glaubenbielen Pass, on a very narrow mountain road, won't be fun on sunny weekends and public holidays, due to countless motorcycles driving like if they were on a racing circuit – such a foul attitude ! 257 km / 18 hours / +4100 m / May 2010.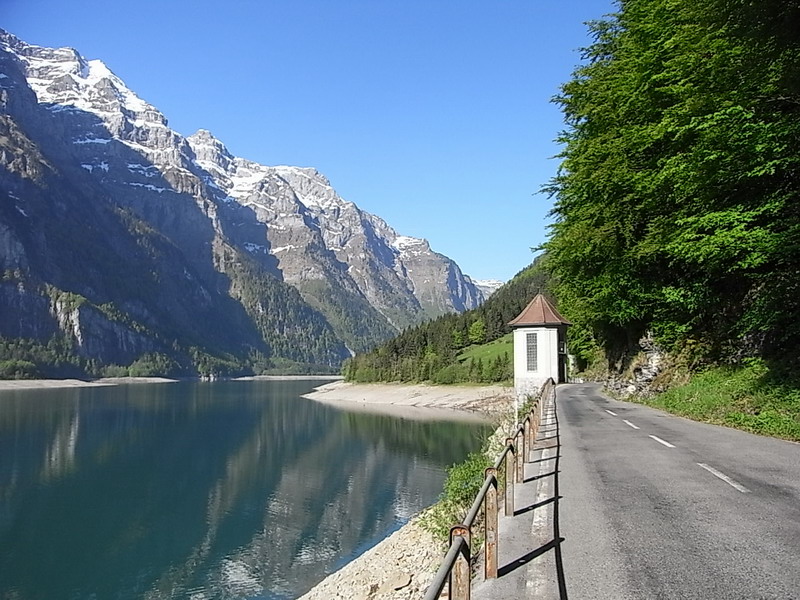 ---
Around the Diablerets range ; beautiful one and a half day ride around the Diablerets range, starting in Sion (VS), visiting the fascinating and remote valley of Derborence and climbing over three mountain passes : Sanetsch (2252 m), Pillon (1546 m) and col de la Croix (1778 m). Take and use your lights into the Derborence road tunnels ! Vertiginous cable car descent from Sanetsch dam to Gsteig. Low traffic and sometimes narrow mountain roads. Full slideshow on Piwigo. 112 km / 9h30 / +3200 m / August 2016.
---
Heart Route (Suisse à vélo 99) ; from Lausanne (VD) to Langnau im Emmental (BE) in 3 days, following the western part of the longest official cycle route of Switzerland – full route continues to Rorschach on the bank of Constance lake and is 710 km long. Secondary roads and forest tracks, sometimes a bit rough. Lots of steep climbs ! Signposting not that good, so bring your detailed maps or, better, your GPS. Links to prepare your journey : Cycling in Switzerland and Heart Route. Full slideshow on Piwigo. 285 km / 18 hours / +5000 m / April 2018.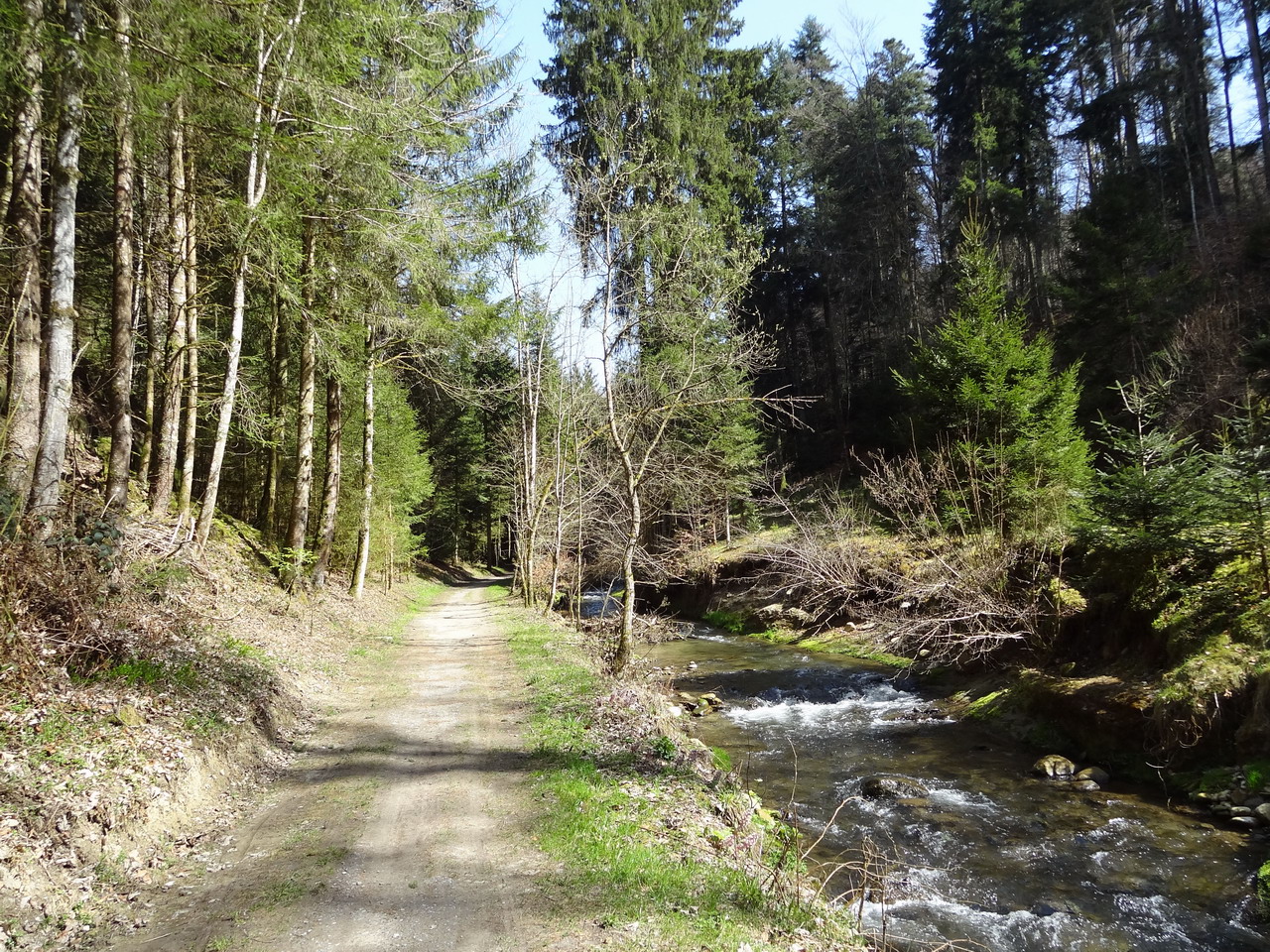 ---
Innertkirchen – Zweisimmen – Villeneuve ; short but hilly ride in the Pre-Alps, starting in the upper Aar valley and following successively two national cycle routes : the Lakes Route (Suisse à vélo 9) and the Alpine Panorama Route (Suisse à vélo 4). Easy start along Brienz & Thun Lakes, before a soft climb into green Simmenthal. After Zweisimmen, the slope becomes tougher until Saanenmöser Pass. Next climb starts at Montbovon, along a beautiful and narrow road through the Hongrin Valley. There might be snow on some stretches in Spring. Caution : at L'Hongrin, cycle traffic will be deviated to "Col des Mosses" in case of military trainings. Cycle paths and secondary roads. 210 km / 13 hours / +2250 m / April 2007.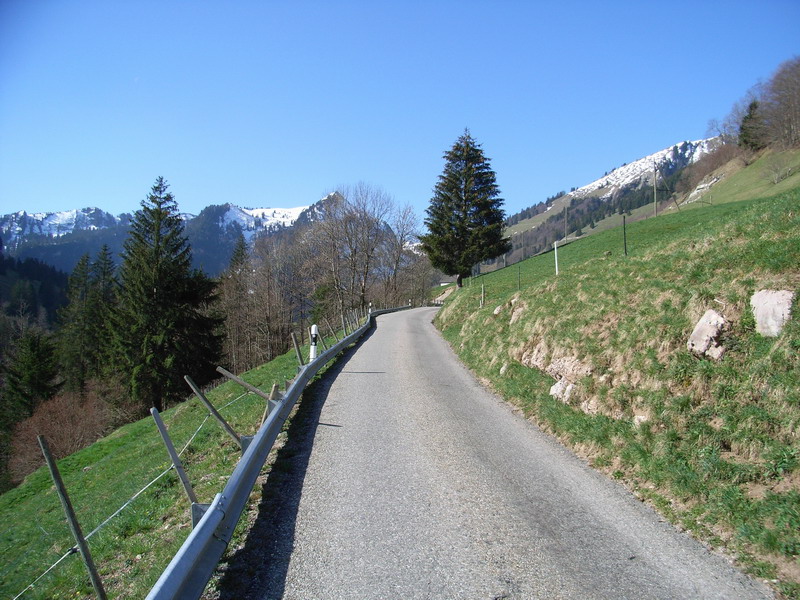 ---
Jura Route (western part) ; from Neuchatel to Geneva through Jura mounts, along national bike route number 7 (Suisse à vélo, Route du Jura), with a few variations to minimize climbs. Green pastures, grazing cows and fir trees all the way to Lake of Geneva. Plus a very enjoyable half tour of Lac de Joux. A variant itinerary via the Lake of St-Point in nearby France is also available here. Secondary & forest roads, some of which unsurfaced. 200 km / 14 hours / +2200 m / August 2004 & August 2007.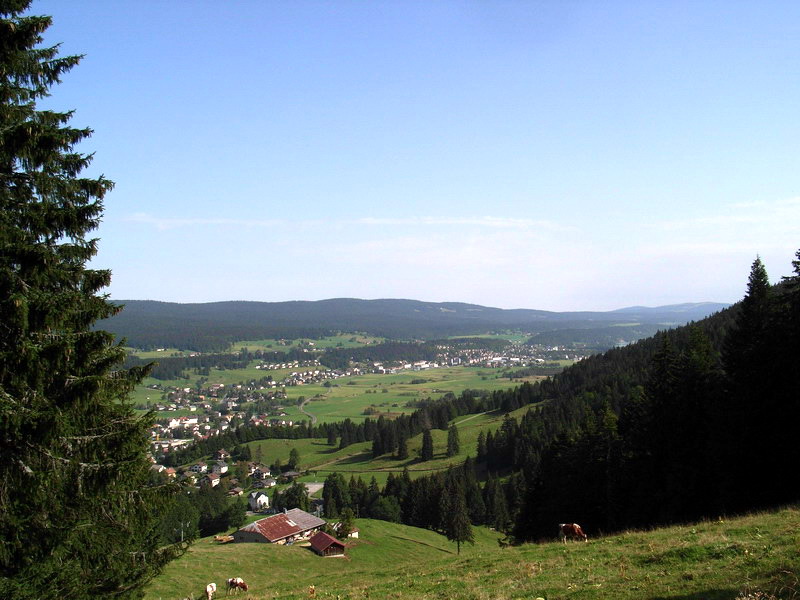 ---
La Vue des Alpes – Nyon ; a long day ride starting at the pass overlooking the city of La Chaux-de-Fonds (NE) and following the Jura mountain range. Although the maximum altitude (1328 m) is just a kilometer away from the start, there will be many climbs and descents as we progress towards the lake of Geneva. Mix of quiet secondary roads, unsurfaced forest tracks and single tracks. Some sections follow official cycle routes : Jura Bike, Jura Route, "Route de la plaine de l'Orbe" and Jura foot Route. A GPS will be useful to avoid losing time on the Jura Bike stretch before Sainte-Croix as signposting is inconsistent. Full slideshow on Piwigo. 137 km / 7h15 / +1750 m / September 2017.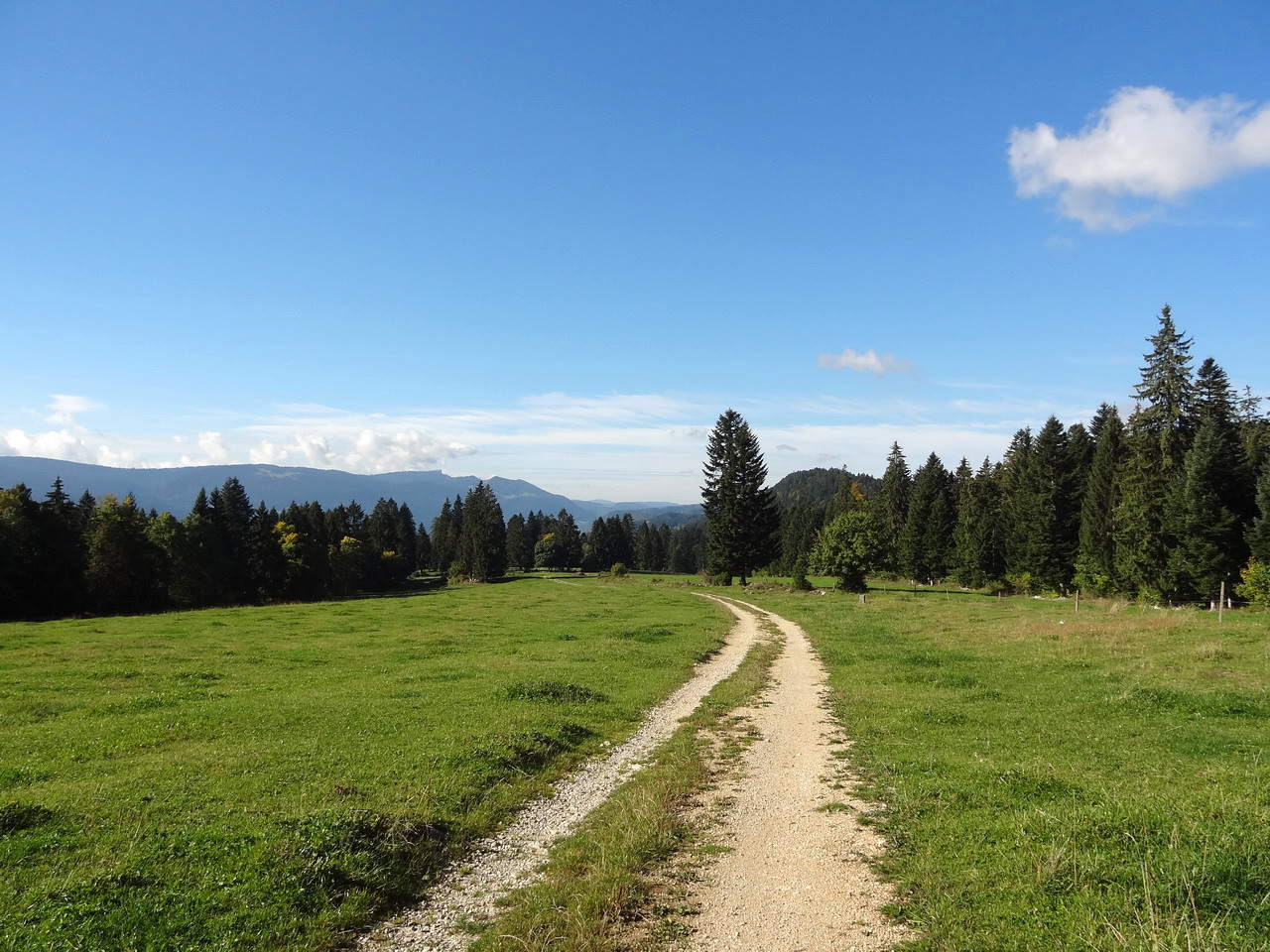 ---
Lake & Jura loop (Three Lakes Region) ; from Yverdon (VD) to Morat/Murten (FR) along the beautiful southern shore of Neuchatel Lake, following national cycle route Mittelland (Suisse à vélo 5). Then around Murten Lake towards Seeland plain, an agricultural region situated between the three lakes of Neuchatel, Murten and Biel. The next day, we follow the quiet Thielle Canal until Le Landeron, before a one thousand meters climb to Col du Chasseral (1502 m). A pleasant ride in Jura mounts will bring us back to the shores of Neuchatel Lake at Boudry, where a cycle route through nice villages, vineyards and fields leads all the way back to Yverdon. Cycle paths, some of which unsurfaced, and secondary roads. 196 km / 12 hours / +2250 m / May 2012.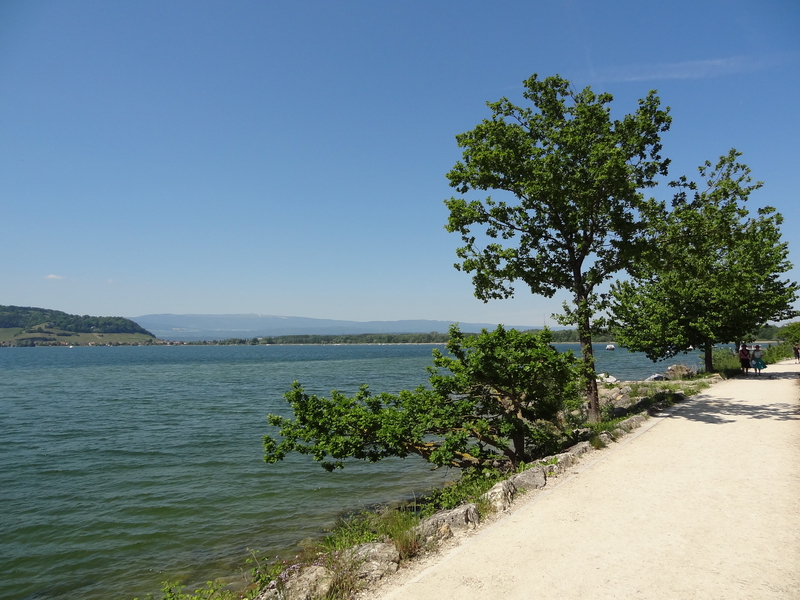 ---
Mittelland Route (Egnach/Romanshorn to Baden) ; starting at the shore of Lake of Constance, this itinerary gently climbs into the hills overlooking the lake, among apple trees and follows the Mittelland Route (Suisse à vélo 5). Forests, villages, small towns, but also a long ride around Zurich metropolitan area, via Zurich-Kloten Airport. Cycle paths and secondary roads. 119 km / 6h30 / +710 m / August 2007.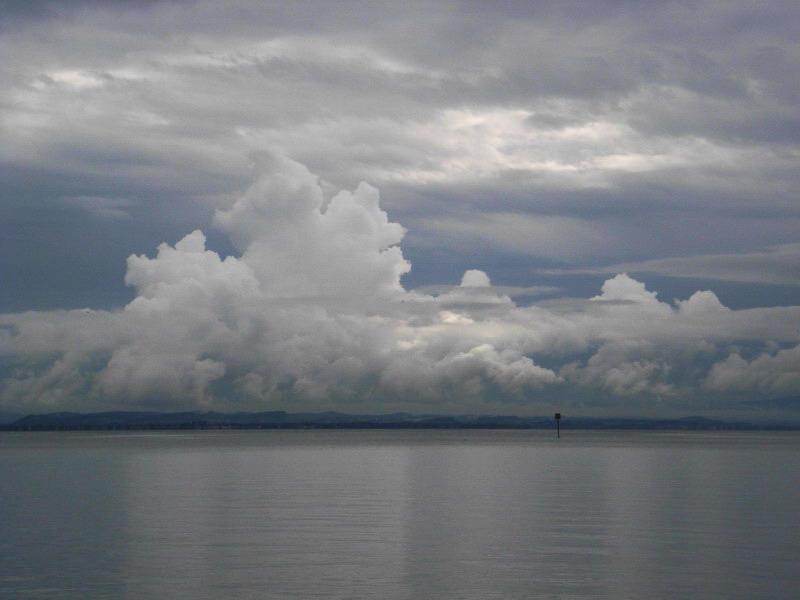 ---
Prés de Macolin – Yverdon ; day ride from Macolin/Magglingen hill overlooking the city of Bienne to Yverdon, via Jura mounts, Val-de-Ruz, gorges de l'Areuse and lake of Neuchâtel northern shore. Mostly secondary roads and some signposted cycle route sections. A MTB or a trekking bike is recommended to get across the unsurfaced forest tracks between Métairie Perrin and La Dame farm. 81 km / 4h45 / +820 m / December 2015.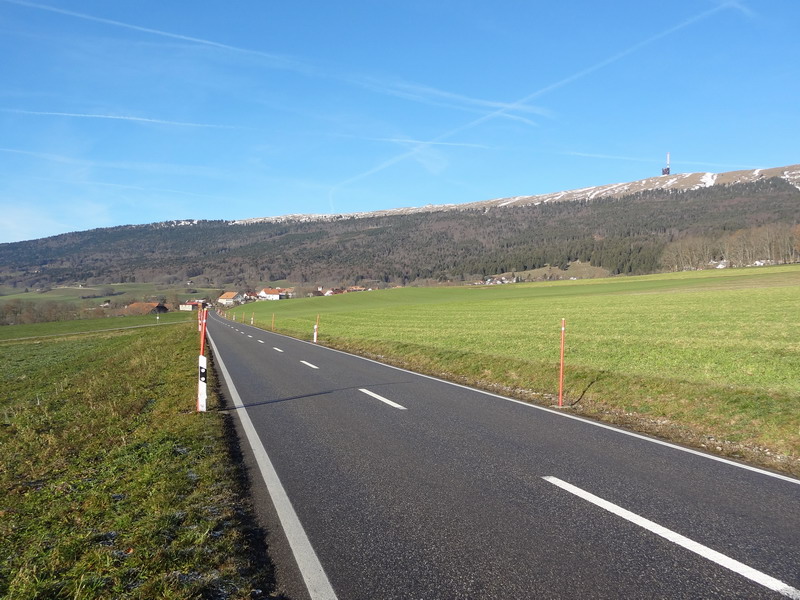 ---
Rhine Route (upstream stretch) ; from Disentis / Muster (GR) to Buchs (SG) along the Rhine cycle route (Suisse à vélo 2). Beautiful downhill ride in the upper Rhine Valley, crossing the famous Rhine Gorges (Rheinschlucht) on the quiet and narrow Versamer Strasse. Past Bad Ragaz, the journey becomes a bit monotonous, cycling on the river dike near the motorway. Cycle paths and secondary roads. 119 km / 7 hours / +700 m / August 2007.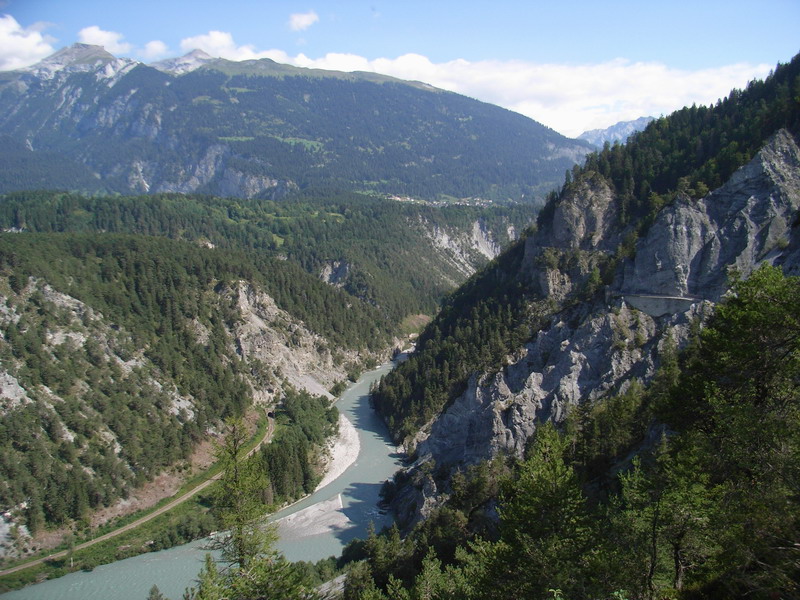 ---
Rhone Route ; from Oberwald (VS) to Vevey (VD) along the Rhone cycle route (Suisse à vélo 1). All the way downhill, but front wind can be tiresome in late afternoon in Valais, particularly on the Rhone dike near Martigny. Some unsurfaced stretches in the upper Rhone valley. Beautiful views on the Alps, long rides among orchards and vineyards, and easy arrival along Geneva Lake. Cycle paths and secondary roads. 226 km / 2-3 days / August 2004.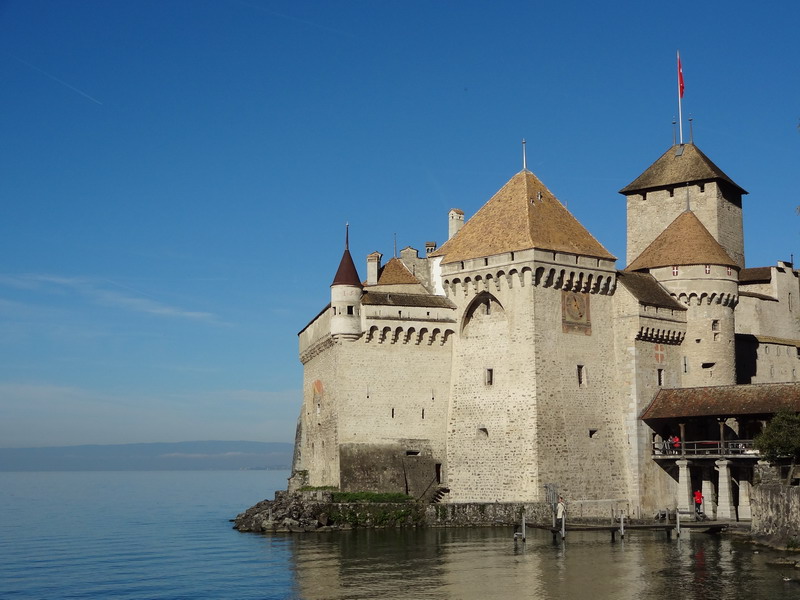 ---
Three lakes, four districts ; an easy 2-days tour in the three lakes region, starting and ending at Yverdon (VD). We first cycle along the southern shore of Neuchâtel Lake, then along the Broye Canal, go around Murten Lake, climb Mt Vully (short but steep & nice panorama over the Bernese Alps), cross the Seeland, visit Jean-Jacques Rousseau's hideaway on St. Peter's Island, cycle back to beautiful Neuchâtel city along the Thielle's Canal and continue along regional cycle route 50 all the way to Yverdon, through some nice vineyards. Cycle paths, some of which unsurfaced, and secondary roads. 175 km / 9h30 / +950 m / March 2014.